Events & News
CURRENT EVENTS
36th Annual Walk for Life South Bay

The annual Walk for Life South Bay is coming up! Get your walking shoes out and gear up for a morning of fun and fellowship in support of life. Saturday, May 20th 2023, 8:30 a.m. – 11:00 a.m. Veterans Park, Redondo Beach. Register for the Walk today.
Baby Bottle Campaign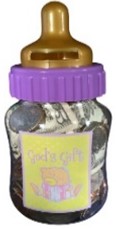 We make it easy for your church or group to support the Center through participating in a Baby Bottle Weekend simply by passing out empty baby bottles 
after
your service/Mass/meeting. Weeks later collect bottles containing cash, checks or coins
before 
your service/Mass/meeting.  Openings are still available for
2023.
For information or to schedule a
weekend, contact
Gigi Harnden at (424)263-4855 or email gigiharnden@phctorrance.org
.
Clinic Tour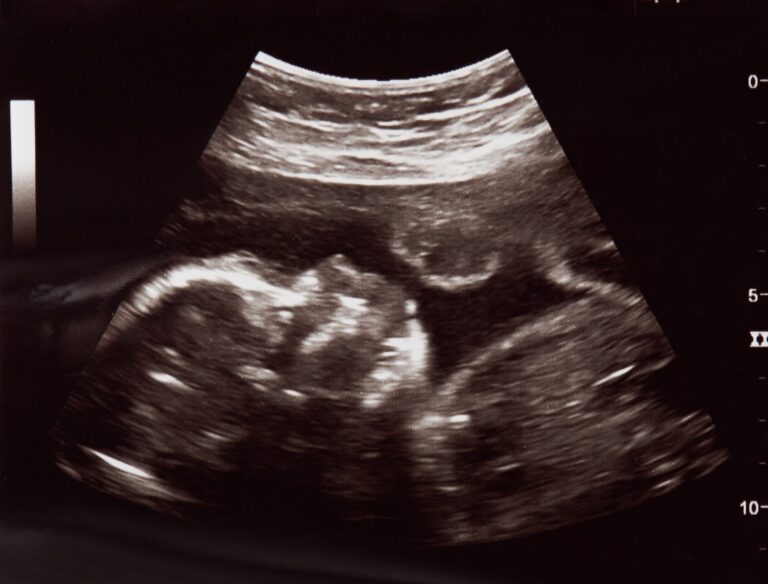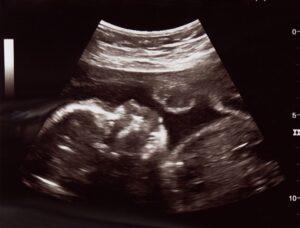 Learn more about the Center, its history, and the clients we serve. Tours are scheduled for the 4th Wednesday of each month. Upcoming tours: March 29th, April 26th, May 24th. Call ahead to reserve your spot. Book a tour for your church or community group today! Contact Gigi Harnden at (424) 263-4855 or at gigiharnden@phctorrance.org.
PAST EVENTS
10th Annual Evening of Hope
Thanks to the generosity of our donors and sponsor, over $260,000 was raised! The highlight of the evening was guest speaker David Bereit, the co-founder of 40 Days for Life and passionate pro-life advocate. Watch him speak here.
35th Annual Walk for Life South Bay

Fundraising efforts for the Walk for Life South Bay raised over $65,000 for the Center! These donations will allow us to continue to provide free services to women negotiating crisis pregnancies. YOU are making a real difference in their lives and the lives of their babies.
View photos on our blog.

Surf's Up
Will Allen found a unique way to use his God-given talents to bless women negotiating crisis pregnancies. On labor day, he gave surfing lessons and generously donated his fee to the Center! We are so grateful for his generosity and creativity.
Showers of Blessing
Several local churches hosted baby showers and diaper drives to benefit the Center in 2022. These churches have been an active partners to the Center, and these events are just the latest demonstration of their compassion for pregnant mothers in need. We are so blessed to have the generous support of local churches in our community!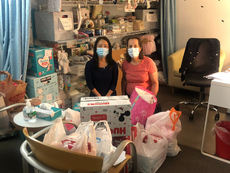 Holy Trinity Church organized a baby shower and collected many baby necessities for the Center's clients. Pictured: Linda Goy and Patty Winkler from the church.

Volunteers Linda Goy, Maureen Lull, and Kathy Thorpe (pictured) hosted a baby shower at Oceanside Christian Fellowship church. Generous donors gave baby items including clothes, diapers, and strollers.

On October 15th, St. Matthew Orthodox Christian Church graciously organized a community baby shower to bless the Center's clients. They collected donations of new, unopened baby items.

On July 22nd, Hope for Life, the pro-life ministry in Hope Chapel, held a baby shower for the Center's clients. Pictured: Debi Bryant, Gigi Harnden, Anita Laney, Nardeen, and Snow Holland.
Knights in Shining Armor

In true knightly fashion, the chivalrous Knights of Columbus Council #1990 organized a Fish Fry on March 11th and donated the proceeds to the Pregnancy Help Center. They also donated an additional $500 to help cover the cost of ultrasound training for one volunteer nurse. The Center is so blessed and grateful for the Knights' generous support!
Next Generation of Pro-Lifers
These enterprising kids prove that age is just a number when it comes to making a difference: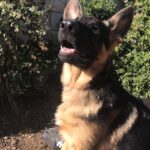 A teenage donor, and Walk for Life regular, made a generous gift of $500 to the Center. He raised the remarkable sum after his German Shepherd had puppies and the family decided to adopt them out. He generously chose to give the money earned back to God by donating to the Pregnancy Help Center, one of his favorite nonprofits.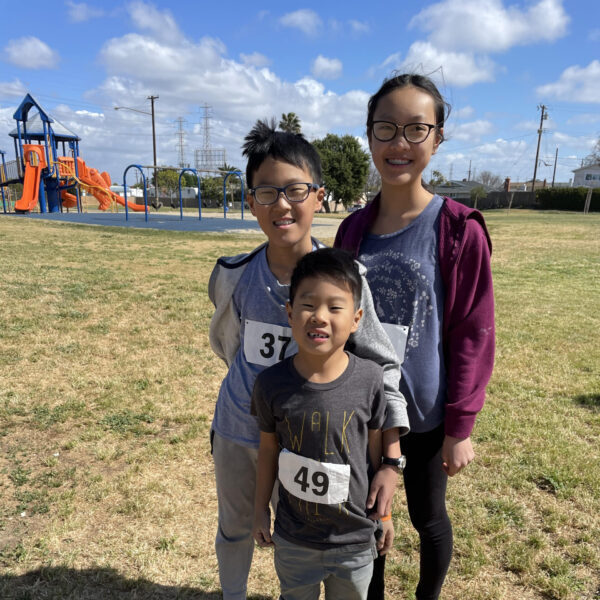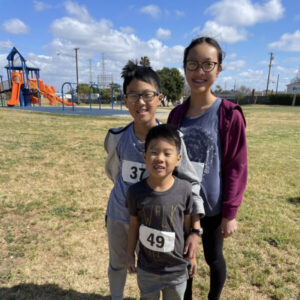 Three siblings, Norah, Matthew, and Judah, raised $400 for the Center by running a 5K hosted by their homeschool co-op .  According to Norah, they chose to support the Pregnancy Help Center because, "We want to use our physical abilities to help others see how God loves and treasures babies in their mother's womb, and how precious that life is to Him." 
Read more stories about young people who are champions of God's call to protect human life and other moving stories on our blog.
Annual Report

Information cited in the Executive Director and Board Chairperson Letter from the following:
The State of Abortion in the United States | National Right to Life. 23 Jan. 2023,
www.nrlc.org/stateofabortion/. Pg. 7, Paragraph 2: Information on percentage of
chemical abortions Pg. 10, Paragraph 1: Information on # of women injured or died
after attempting chemical abortion.
Impact Statement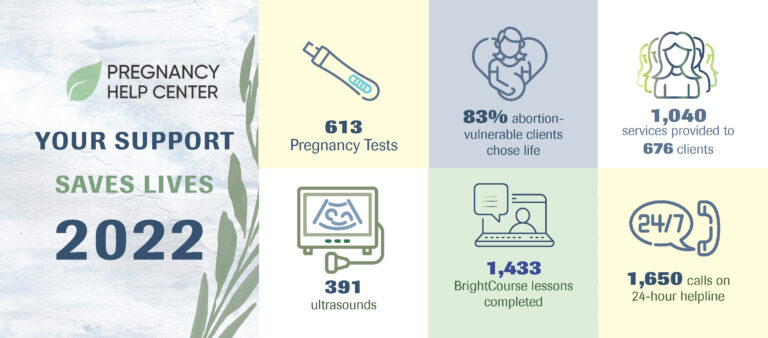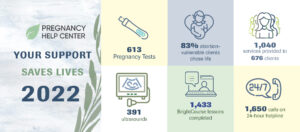 Billboard
Have you seen our billboard next to Planned Parenthood in Lawndale? Prayer warriors reference the billboard during sidewalk vigils when speaking to women going into Planned Parenthood.