Events & News
EVENTS
Contact Gigi Harnden at (424) 263-4855 or email gigiharnden@phctorrance.org about participating in the Center's different events throughout the year.
CLICK HERE to watch the (Virtual) 34th Annual Walk for Life South Bay celebrating the Walk, our Center, and YOU!  Hear directly from a client about her pregnancy journey and the compassionate care she received from the clinic.  It's not too late to donate to the Walk for Life by CLICKING HERE and designate WFLSB.  Your support is critical for this fundraising event as it helps us to continue to provide free services to women in crisis pregnancies.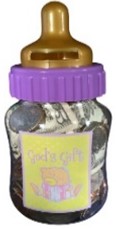 Baby Bottle Campaign
We make it easy for your church or group to support the Center through participating in a Baby Bottle Weekend simply by passing out empty baby bottles after your service/Mass/meeting. Weeks later collect bottles containing cash, checks or coins before your service/Mass/meeting.  Openings are still available for Fall 2021 and Advent.  Contact us to schedule a weekend.
9th Annual Evening of Hope - October 28, 2021
Check back for details
2020 Virtual Evening of Hope If you missed this event, please watch it here or give a gift.
NEWS
Job and Volunteer Positions Available
Client Meaghan shared her  experience at the Center, "I was very well cared for at the Pregnancy Help Center. The nurse and the counselor made me feel seen and heard in the troubles I was facing. I received text messages before and after my appointment by a real human being asking me about my emotional state--that was a wow factor for me! The care I received truly felt from the heart, and it was very appreciated." 
Would you like to make a difference in the lives of women like Meaghan?  If yes, the Center has two part-time positions and a volunteer position open.
Part-Time Positions
Marketing & Communications Manager
Responsible for the development, execution, and management of multi-channel marketing (strong digital marketing background required), communications, and public relations; promotion and program development for fundraising events and activities.
Client Services Manager
Responsible for planning and overseeing non-medical client services' programs; supervising staff and volunteer client advocates and general volunteers.
If interested, please send an email stating which position you would like to apply for to: administration@phctorrance.org.

Volunteer at the Clinic
Receptionist 
Answer phones, book appointments, manage lobby area. Requires computer use. Shifts are 5-6 hours/day, minimum 3 days per month.
If interested, go to our website to download a volunteer application and send to nursemanager@phctorrance.org or call (310) 320-8976.
PHC YouTube Videos
34th Annual (Virtual) Walk for Life South Bay, May 2021
Pregnancy Help Center 45th Anniversary Thank You, April 2021
Virtual Walk for Life South Bay 2020
Evening of Hope 2018 Client Story
Subscribe to Our YouTube Channel
Newsletters
2021 - April 2021
2020 - June 2020
2020 - March 2020
Impact Statement
Billboard
Have you seen our billboard next to Planned Parenthood in Lawndale? Prayer warriors reference the billboard during sidewalk vigils when speaking to women going into Planned Parenthood.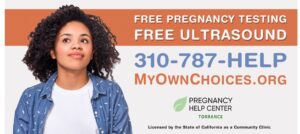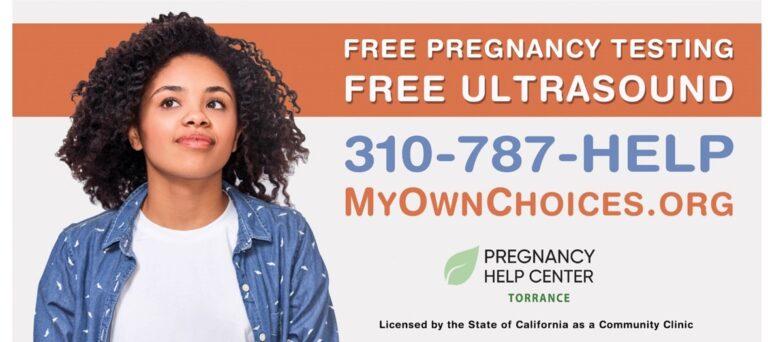 Center Beginnings
Los Angeles Times, January 1972