Contribute
Every year, almost 900,000 women in America choose to terminate a pregnancy as a solution to a crisis pregnancy. In the South Bay alone, an estimated 2,900 women choose abortion each year. Please join our mission to eliminate the crisis so women will choose life for their babies.
Financial support from partners like you will help us to close the gap between the number of women choosing terminated pregnancy and the number of women we can serve. Gifts of any size help us to continue to provide free, life-affirming services. Please prayerfully consider how you will help us save more babies.
---
Other Ways To Support Us: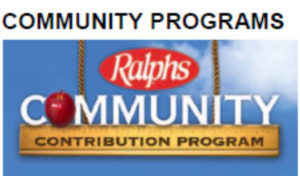 A portion of your purchases will be donated to the Center when you register your Ralph's Rewards card at ralphs.com
Be a Voice for Hope
Become a prayer warrior for the Center. Email info@phctorrance.org to join our prayer list.
Have our brochures and other printed materials available to pass out to women in need. Download brochure here.
Recommend the Pregnancy Help Center to a grant foundation that may be offering grants to nonprofit organizations like ours.
Invite us to speak at your school, youth group, church or community group.