Events & News
EVENTS:
Contact Gigi Harnden at (424) 263-4855 or email gigiharnden@phctorrance.org about participating in the Center's different events throughout the year.
Walk for Life South Bay and Scavenger Hunt
COVID-19 may keep us from getting together, but it's not going to keep us down! Get your walking shoes ready because the Walk is on, albeit virtually.  Your support is critical for this fundraising event as it helps us to continue to provide free services to women in a crisis pregnancy. This year, we are incorporating a Celebrating Life Scavenger Hunt with an opportunity to win prizes.  For information about the Walk and Scavenger Hunt, please click here.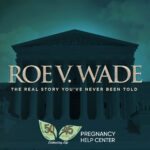 Roe V. Wade Movie
The Center is hosting the movie premiere of Roe v. Wade in honor of the 50th anniversary of the helpline and 45th anniversary as an in-person facility.  This eye-opening film reveals suppressed information about the pressure and propaganda influencing the decision of Roe v. Wade. The movie will be available to stream on your home or mobile device April 12th to April 26th for a cost of $12.99 + processing.  To view, click here and follow the instructions on the website. Please share the link with family and friends.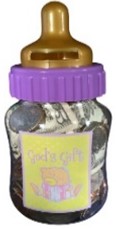 Baby Bottle Campaign
We make it easy for your church or group to support the Center by participating in a Baby Bottle Weekend (scheduled for Oct. 2 & 3). Openings are still available for these dates as well as Mother's Day, Father's Day, Advent, and other dates.  Contact us to schedule a weekend.
Annual Evening of Hope
2020 Virtual Evening of Hope If you missed this event, please watch it here or give a gift.
2021 Event - Check back for details.