Circle of Hope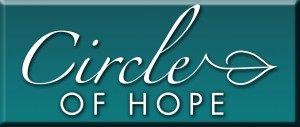 Donate Today
Circle of Hope
As we continue our mission to help women eliminate the crisis in a crisis pregnancy and choose life, we're grateful that we're reaching more women every year.
Won't you stand with us and help us build a culture of life with a gift that gives all year long?
You can help women and save more lives by joining the Circle of Hope and pledging to support the Center with a monthly donation. It's an effective, easy and flexible way to make a big difference every day.
There are two ways to sign up for monthly pledging:
Click here to set up a monthly pledge on our donations page.
Click here to download the Electronic Bank Transfer form to have funds transferred directly from your bank account every month.