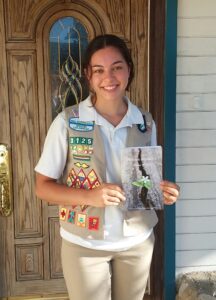 It's heartwarming when a member of Generation Z takes a stand for life to protect preborn children. Clare Houston, a recent graduate of Bishop Montgomery High School and a Girl Scout for 11 years, decided to undertake a year-long project for her Girl Scout Gold Award. Her goal was to create a compilation of inspirational stories about clients who have been served by the Center. The booklet, titled "Hidden Miracles," was recently published and submitted to Girl Scouts of the USA for review.
We're very proud of Clare and her perseverance to partner with us for a year to reach her goal, and we know she'll have a bright future as she prepares to attend Loyola Marymount University online this fall.
Clare describes her project:
"I reached my first goal for the Girl Scout Gold Award by creating a booklet of stories of women who have had positive experiences with the Pregnancy Help Center. It also included additional information about the Center's services and volunteer opportunities. This booklet will be used to gain support for the Center and raise awareness of their work. I printed 1,000 copies to distribute through the Pregnancy Help Center.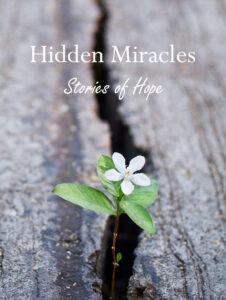 I reached my second goal of spreading awareness of the Center's services by giving presentations to church groups and at my school. Originally, I had planned on speaking to youth groups at four different churches. However, because of COVID-19 I was only able to complete one in-person presentation to the Year 2 Confirmation group at St. James Church.
I did Zoom presentations through my school for the remaining presentations. I presented to three religious education classes of seniors at Bishop Montgomery High School and felt that these presentations were extremely successful. In addition, I created a video presentation with the same information to send to the leaders of church groups who I had previously been in contact with but whose churches I did not get to present at. I simply included the video in an email to four churches to share with their communities."
Please join us in congratulating Clare for reaching her goals towards her Gold Award and wishing her well in her future endeavors.
The "Hidden Miracles" booklet is available to read here.